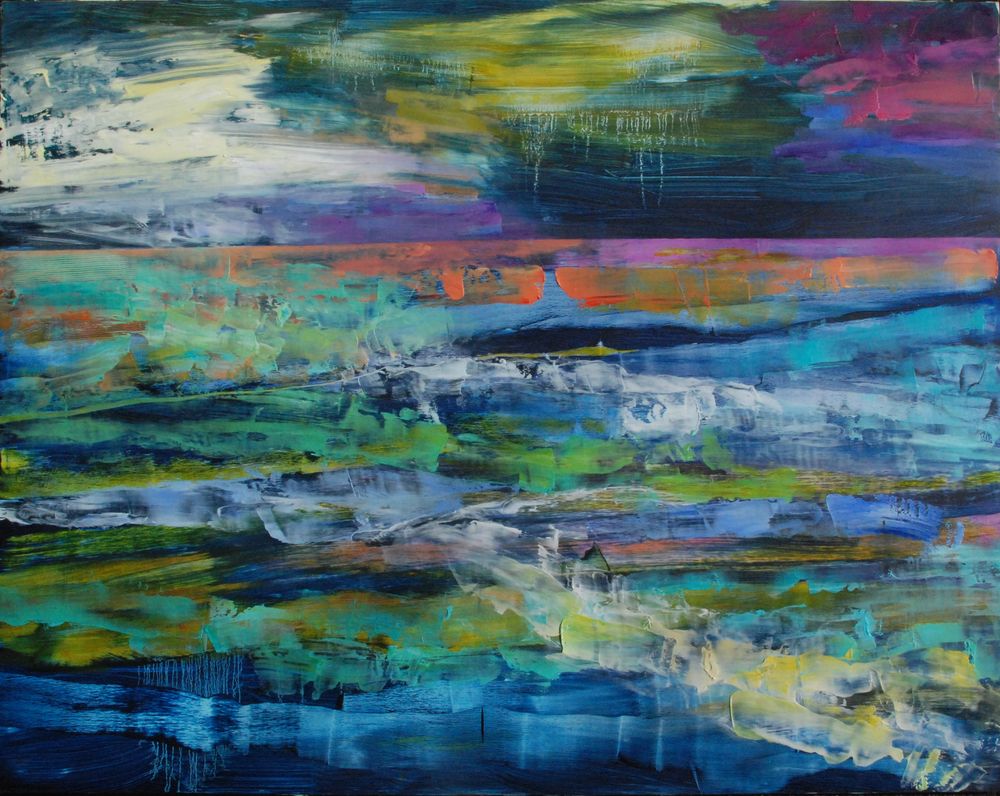 Galerie Père-Léger-Comeau
Good news! I have an upcoming solo exhibition of new paintings, entitled "Ruptured Landscapes", at the  Galerie Père-Léger-Comeau at University Ste. Anne, Church Point, N.S. from July 29th to August 29, 2023. Opening reception TBA....stay tuned!
Nova Scotia Art Bank Purchase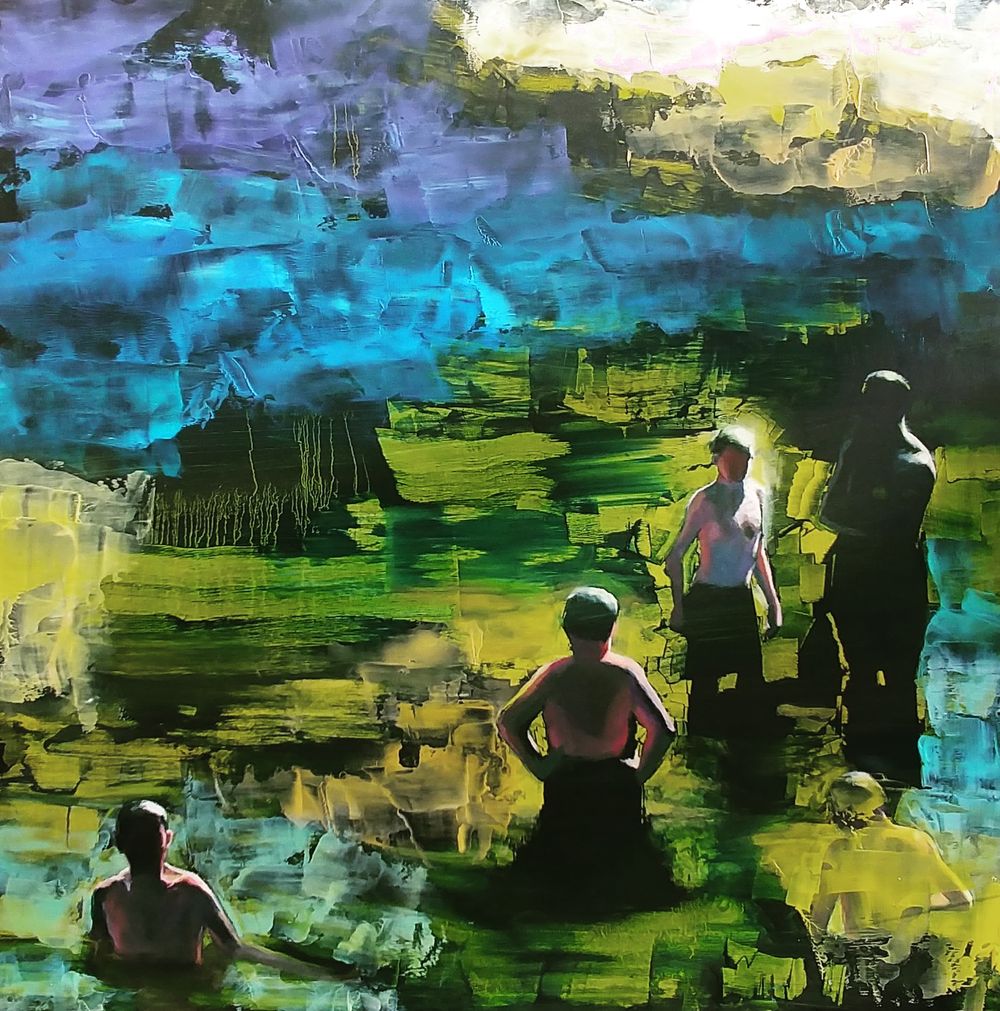 ARTS Nova Scotia "Creation Grant" awarded in 2022
I recently received the very good news that I have been awarded an Arts NS "Creation Grant", which will help fund the creation of my next series of paintings entitled "Ruptured Landscapes". 
Ten paintings will be created between April 1st and Nov. 1st, 2022, exploring the relationships between humans and the fragile environment we live in, a world threatened by systematic disintegration and devastation. 
Environmental concerns are a focus in my current practice. My most recent paintings explore and speak to climate and environmental change, particularly on oceans and shorelines: the sea level is rising, waters are warming, storms are intensifying, lives and communities are at risk. 
Conjured partly from memory, partly from my own photo references, the figures in my paintings uneasily inhabit places that I have explored in the past and present, with a focus on their relationship to bodies of water. 
Many thanks to Arts NS for this grant!
SPLENDID ISOLATION: solo exhibition at the Elora Centre for the ARTS in 2022
From May 26th  to July 24th, 2022 I will be having a solo exhibition of my new painting series, "Splendid Isolation", at the Elora Centre of the Arts this summer. 
"Splendid Isolation" is a series of paintings created in my studios in Elmira, ON and Bear River, N.S., from 2020 to 2021, exploring themes of isolation and transience during the surreal time of a global pandemic, unveiling the beauty that arises from creating in solitude.
I'm very pleased to be exhibiting it in Ontario this year, particularly since this series was funded by the Region of Waterloo Arts Fund.  Many thanks to the RWAF for funding this project! 
I'm delighted to be showing my work in this beautiful gallery space. The last time I showed my work there ("Solas agus Scath" in 2009) it was a great experience in every way. 
The opening reception for "Splendid Isolation" will be on Saturday, May 28th, and there will there will be live music--a traditional Irish music session!
There will be a full colour catalogue printed to document the show.
I hope to see you!