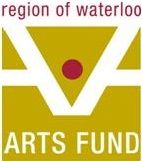 I am happy to announce that I have been awarded a Region of Waterloo Arts Fund grant, for my project entitled "Splendid Isolation", a suite of oil paintings created during 2020, in my studios in Elmira, Ontario, and in Bear River, Nova Scotia.  
These paintings have been created in response to the experience of painting during a pandemic, during which there has been an ongoing struggle to make sense of our shifting world.  
These paintings embrace this uncertainty and sense of fragmentation, while also uncovering a beauty arising from creating in solitude, resulting in transitional realizations and insights, during a time of conflicting global tensions and personal and social constraints.  
The paintings and ideas behind the work will be documented in an upcoming video, to be posted on my website at the end of December 2020.  
There will also be a future exhibition in a physical gallery space (time and location to be determined), when it is safe to do so.  
Many thanks to the Region of Waterloo Arts Fund for their encouragement and financial support!